The Resonances Festival brings together scientists, artists and policy makers to discuss matters of concern from various points of view, not only to the JRC and the European Commission but also more widely to society. It is the flagship programme of the Joint Research Centre's SciArt project, held every two years at the JRC in Ispra (Italy). See more…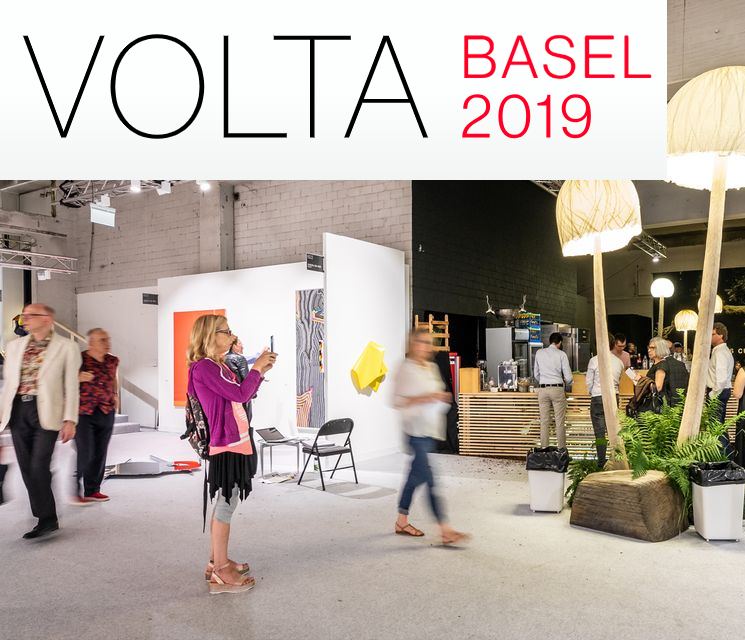 Listed as one of the top six Artists to see at Volta. See here…
10 to 15 June 2019
Including works by Artist Siobhan McDonald at Gibbons & Nicolas.
A Stroll Around Our Green Planet
Apr 2019 to Apr 2020
Including work by Artist Siobhan McDonald, Uriel Orlow, Karl Blossfeldt and more
2018
'In this brief time: art, environment and ecology' 24th November: Trinity College Dublin: Speakers John Gerrard, Vivienne Dick, Clare Langan, Siobhan McDonald, Deirdre O'Mahony:
'Crystalline: When Plants Remember', Solo show by Siobhan McDonald at the National Trust: Henry Fox Talbot Museum. 10th November - 9th December 2018. Supported by GB18: Culture Ireland
Collecting Breath: humans, plants + roots Trinity Creative Award: Future Breath
OPEN INVITATION TO PARTICIPATE in an art project: Breath recording (humans) Monday 15 October, 1pm – 5:00pm. Trinity College Herbarium.
Shine on Me The Sun and Us An exhibition by the Deutsches Hygiene-Museum, Curator: Dr. Catherine Nichols. Opening 26th September 2018
The Dresden project gets underway in autumn 2018, almost concurrently with a NASA mission aiming to send a space probe as close to the Sun as possible. The exhibition sees itself as a sort of sister mission pursuing a similar objective: To enthrall visitors to the exhibition and guide them as close as possible to the Sun phenomenon.
Taylor Galleries presents: In Conversation and Book Launch: Thursday 5th April 2018
Taylor Galleries presents Siobhan McDonald and writer, Catherine Marshall in conversation. No booking required, all welcome. A full colour catalogue for 'Crystalline,' designed by Oonagh Young will be launched at the event with texts by Helen Carey, Catherine Marshall and excerpts from 'Approaching the Glacier' by Tim Robinson, Tales and Imaginings, Lilliput Press 2002.
Crystalline: Disappearing Worlds (Short documentary)
From her studio artist @SioMcDonald talks about her exhibition Crystalline: Disappearing Worlds, and the fragile landscape of the Arctic Circle. Crystalline opens @TaylorGalleries March 16th - April 7th.
Disappearing Worlds, Solo show. Taylor Galleries, Dublin. 15 March – 7th April 2018
Trinity Creative Challenge Award Winner, January 2018
2017
December TEDx presents Siobhan McDonald
Bursary Award by Arts Council Ireland
Culture Ireland Award: Imagining Ireland in the UK 2018: When Plants Remember
Awarded a Creative Ireland, commission to respond to The Black Pig's Dyke
'A Change in the Signal,' Highlanes Gallery, Ireland. November 2017
'When Plants Remember.' Solo show, Henry Fox Talbot Museum, The National Trust, UK, November 2018
Irish Arts Review, 'Somewhere in the Future', November 2017
UN Climate Action unfccc feature. Featured as first in the series: 'Artist of the Week
2016
Front Cover of Nature Geoscience: The journal Nature Geoscience published the fruits of my project 'Cyathea australis' and selected one of my images from the series for the front cover.
Radio Lyric FM broadcast Friday 7th October at 7pm: "Crystalline,' A 40-minute documentary on the work of artist Siobhan McDonald.
Royal Geographic Society, London. Artist talk and presentation: : The Nexus of Art and Geography: practice as research.
Awarded European Research Council (ERC) grant to pursue the frontier of research.
Awarded Art Council of Ireland: Travel and Training grant.
Imago Mundi Project June 2016, Luciano Benetton. Invited artist: Traveling International Exhibition. Curated by Ciara Gibbons and Sean Kissane.
2015
Public art commission for the School of Biology and Environmental Science, University College Dublin.
The Science Gallery, Trinity College Dublin. Artist Talk and presentation: "Atmospheres in Conversation," Thursday, October 29, 2015 - 18:00 to 19:15. Paccar Theatre. Physicist Tom McCormack and Artist Siobhan McDonald, both from University College Dublin, will discuss their recent collaborations from their own unique perspective. Rainbows, atmospheres, and the sun provided common areas of interest but can collaborations such as these lead to greater understanding or perhaps a mutual exchange of knowledge? City of Physics 201
Awarded collaborative project with Bank Of Ireland, New York.
Awarded BAI Sound and Vision RTÉ lyric fm. The radio programme is being funded by the Broadcasting Authority of Ireland's Sound and Vision Funding Scheme. Rockfinch is producing the 40-minute documentary on the work of artist Siobhan McDonald. The programme will be broadcast on RTÉ lyric FM in early
Oslo, Norway
"The Deep" nyMusikk's festival of adventurous music presents: "Deep Songs: Commissioned by Oslo's Only Connect festival. The presentation of Susan Stenger's 'Deep Songs' includes projections of a series of images created by Siobhan McDonald, and will combine composed sound (including parts for Norwegian Hardanger fiddles) with subterranean sounds recorded in Iceland. *Special thanks to Culture Ireland for supporting Siobhan McDonald on this project.